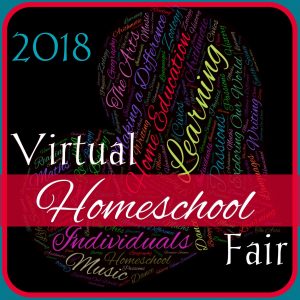 Welcome to Week 1 of the Virtual Homeschool Fair, hosted by Susan @ Homeschooling Hearts and Minds. This week's topic is Why We Homeschool.
As I began to think about this topic, I remembered that I have written about this before. You can read the reasons that my husband and I chose to homeschool. We came up with this list of 12 reasons at the beginning of our homeschool journey. I shared the list almost 8-1/2 years ago at the beginning of our seventh year of homeschooling. That means that we are now in the middle of our 15th year of homeschooling!
Our reasons are still valid, and I think that all the outcomes that we hoped to achieve by homeschooling have been realized, at least to some degree. We have
Taught from a Christian worldview.
Been able to customize the education of each child.
Spent more time with our children, and they have spent more time with each other. Our two older children have developed very sweet and special relationships with our two youngest.
Successfully graduated one student and will graduate our second student in May.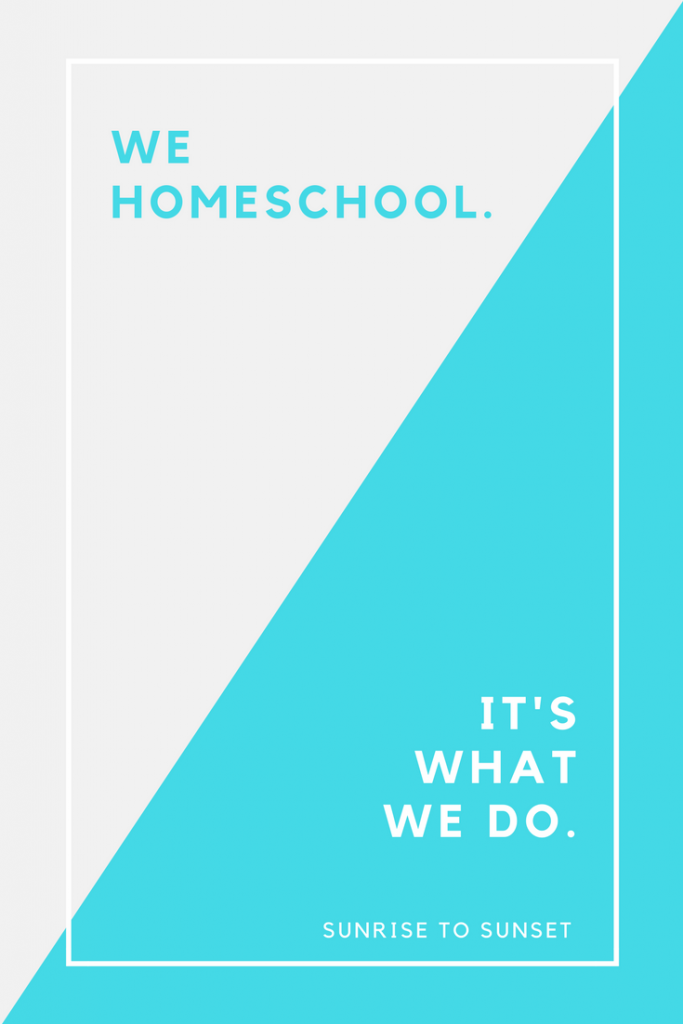 However, the reason that we homeschool now is because we're homeschoolers – it's what we do.
When we embarked on our homeschooling journey, we were convinced it was what we were called to do. It was never an experiment or something we were going to try. We were committed to giving it our full effort. As a result, we've persevered.
Has every day been easy? (Has ANY day been easy?) Absolutely not!
Have I wanted to quit? Yes, I have called my husband in tears asking to send one particular child to school. More than once.
But here's the thing. Homeschooling is not just a big part of our lives – it affects every part of our lives. It has become part of our identity. We look at everything as a possible educational opportunity. I am always thinking about different ways to teach things, how better to schedule our days, and the best ways to organize our increasingly enormous stash of books.
Are there valid reasons for some people to quit homeschooling? Absolutely!
Should all Christians homeschool? I cannot be presumptuous and be the voice of God in this area. I do think that all  Christians should seek God's guidance in schooling decisions.
Are we going to homeschool all of our children all the way until graduation? I don't know the future, but I will assume that is what we're going to do until there is a compelling reason to change the plan. Eventually we will be done homeschooling though, and I am sure it will be a huge adjustment for me.
As I look back at the last 15 years there have been a lot of changes in our home. We've added 2 children to our family. We've moved. My husband has switched jobs – twice. We've changed churches and participated in a wide variety of activities. But one thing hasn't changed.
We homeschool.
Now, let's see what my fellow homeschool bloggers have to say about The Reasons We Homeschool.
Note: all posts will be live after 8 am EST.
5 Reasons to Homeschool High School by Susan @ Homeschooling Hearts & Minds
Weird Homeschoolers by Kim R. @ Good Sweet Love
How We Make Homeschooling a Lifestyle by Jeniffer @ Thou Shall Not Whine
Our Ever Evolving Homeschool Story by Christy @ Unexpected Homeschool
5 Reasons You Will Want to Homeschool by Michele@ Family, Faith and Fridays
How Our Homeschool Came To Be (and why we continue) by Sabrina @ Kids, Crunch, and Christ
Home Education – 10 Reasons we keep going…even when it's hard by Lizzy @ Peaches@Home
So… Tell Me Again Why You Homeschool? by Leah @ As We Walk Along the Road
Virtual Homeschool Fair 2018 – Week 1 – Why do I Homeschool  by Joelle@Homeschooling For His Glory
Homeschool Reasons: Bullies, Faith and More by Annette @ A Net In Time
In Pursuit of Purpose by Laura @ Four Little Penguins
A Long Time Ago . . . Why We Decided To Homeschool by Kym @ Homeschool Coffee Break
The Why Behind Hopkins Homeschool by Amanda @ Hopkins Homeschool
5 Reasons We Love Homeschooling by Brittney @ Mom's Heart
Why We Homeschool – It's What We Do by Kristen H @ Sunrise to Sunset
Why we Home Educate and Extra Benefits by Sarah@Delivering Grace
Homeschooling: The Big WHY? by Lisa @ True North Homeschool Academy at Golden Grasses
Regaining Your Homeschool Focus by Jen @ A Helping Hand Homeschool
Why do we homeschool? by Dana @ Life Led Homeschool
Our ìHomeschoolî Why by Jacquelin @ A Stable Beginning
It's Worth it! Why We Homeschool, Even After All These Years by Hillary @ Walking Fruitfully
Because Life is Precious by Lori H @ At Home: where life happens
1998 vs. 2018: Why We Homeschool by Debra @ Footprints in the Butter
By Kristen H.